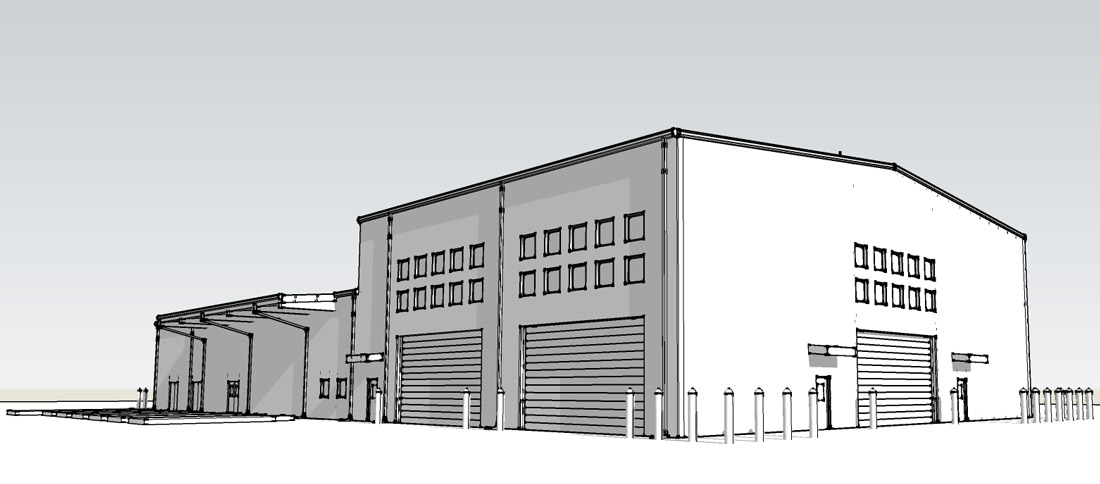 Project Description
Client:

U.S. Army Corps of Engineers, Japan District

Location:

Sagami General Depot, Japan
Benham provided multi-discipline A/E services for the Design-Bid-Build of this new 18,360 SF facility to support the maintenance and storage requirements of over 100 tactical wheeled and tracked vehicles assigned to the I Corps (Fwd) and the 35th Combat Sustainment Support Battalion (CSSB).
Scope Included:
•

 Tactical Equipment Maintenance Facility (18,360 SF)

•

 Tactical / organizational vehicle parking

•

 Vehicle wash facility (6,987 SF) with package industrial wastewater treatment system and water recycling system

•

 Water storage tank

•

 Organizational storage

•

 Petroleum storage

•

 Hazardous waste storage

•

 Information systems

•

 Fire protection and alarm systems

•

 Intrusion Detection System (IDS) installation

•

 Energy Monitoring and Control Systems (EMCS) connection.

•

 Closed circuit television system (CCTV)

•

 Public address (PA) system, and mass notification system will be installed

•

 Sustainable Design and Development (SDD) and Energy Policy Act of 2005 (EPAct05) features

•

 Accessibility for individuals with disabilities

•

 Measures in accordance with the DoD Minimum Antiterrorism for Buildings standards will be provided.

•

 Comprehensive building and furnishings related interior design
Supporting includes site development, utilities and connections, lighting, paving, parking, walks, curbs and gutters, storm drainage, underground detention vaults, information systems, landscaping and signage, oil / water separator and diesel driven fire pump with aboveground fuel storage tanks.