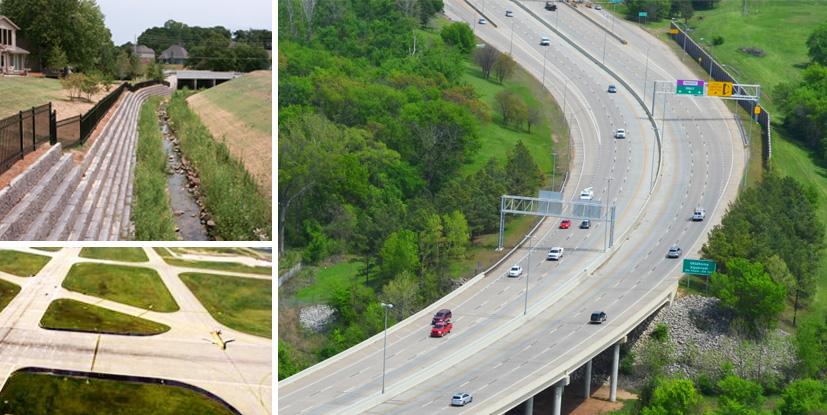 Since 1909, Benham has been keeping pace with the evolving civil infrastructure needs in the American southwest, specializing in freeway/highway design, environmental/NEPA assistance, pavement assessment and design, utility relocation , hydraulics/hydrology, traffic and transportation planning and land surveying.
Over the past 10 years, we have completed design and construction support services for interstate/freeway corridor projects, state/US highway and local/municipal projects that included a combination of complex and typical design, rural and urban, two-lane and multi-lane highways featuring new construction, reconstruction, resurfacing, restoration, rehabilitation, and maintenance.
Benham staff has a large and varied resume in structural design of bridges, reinforced concrete box (RCB) structures, special culverts, retaining walls, sound walls, visual barrier walls, and other special structures. Our civil engineering and site design resume spans education, healthcare, municipal, federal, office, retail, industrial, residential, and recreation projects. Our in-house expertise allows us to serve as design consultants and master planners in the pre-development phases; as surveyors, engineers and technical advisors during the site development and permitting phases; and as our client's representative during construction. We understand the challenges presented to local, state and federal agencies and help our clients navigate through the funding, regulatory and program management issues.