Five Projects Key to Oklahoma City's Recovery and Resurgence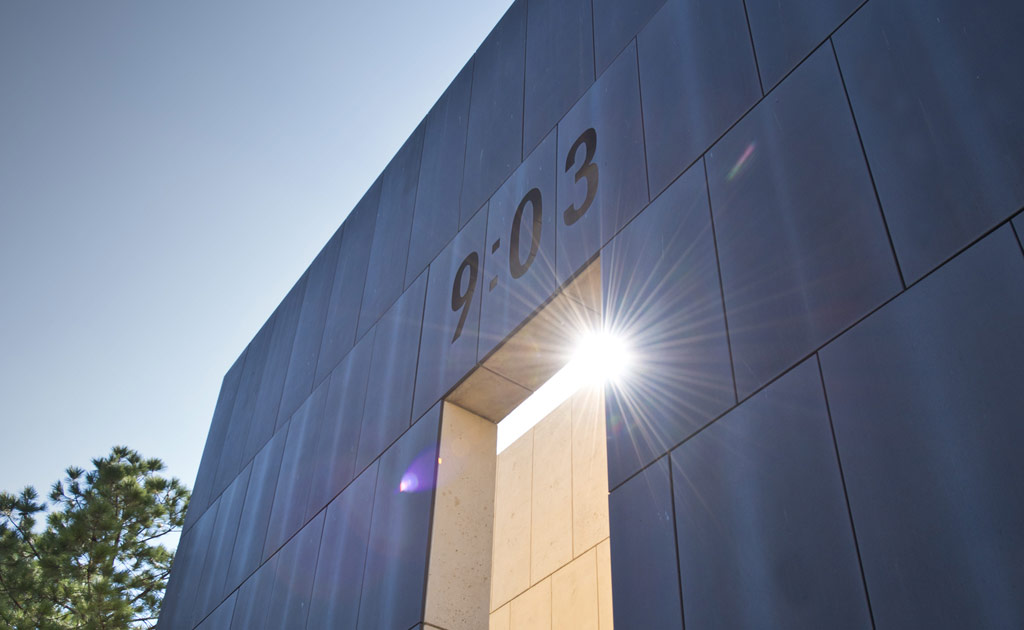 National Memorial & Museum
Sitting on a two-block parcel of land, the Memorial consists of a reflecting pool, architectural gateways, pedestrian paving, planting, irrigation, and other site amenities. The museum was one of the first public structures to follow new architectural blast resistance guidelines.
1Butzer Design Partnership, the winner of the Bombing Memorial National Design Competition, and Sasaki chose Benham to be their Oklahoma-based architecture and engineering member of the design team. As the subcontractor to Sasaki, we were responsible for civil, structural, and electrical engineering, electrical circuiting, equipment room mechanical, and cost estimating. Most recently, Benham provided design and engineering for a newly renovated second floor of the museum. The remodel transferred the majority of the museum exhibits to incorporate state-of-the-art interactive technologies and add artifacts previously not presented to the public.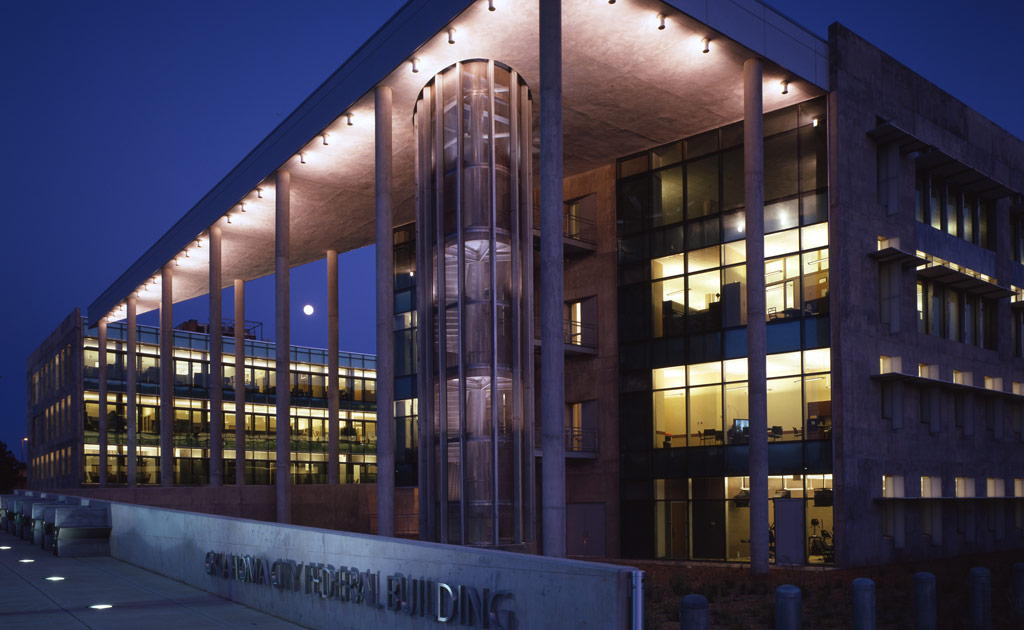 Federal Building
The 181,000 sq. ft. building replaced the Alfred P. Murrah Federal Building that was destroyed April 19, 1995.
2Benham was a member of the design team led by the architectural firm Ross Barney & Jankowski. Our responsibilities included architecture design services in the role of associate architect, space/building programming, prospectus development study, interior design, complete engineering design and construction documents, cost feasibility studies, and participation in the preparation of the value engineering report.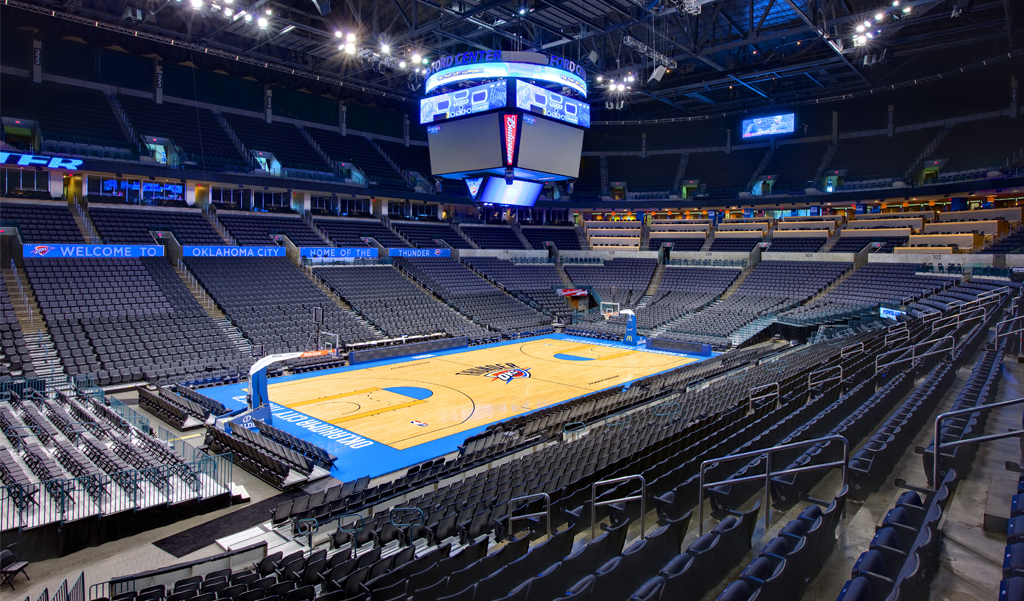 Chesapeake Energy Arena
®
18,200
seat indoor arena
657,000
square feet
Home of the Oklahoma City Thunder®
3Benham oversaw and precisely orchestrated phasing plans initially to design Oklahoma City's Indoor Arena and then update the Chesapeake Energy Arena® to meet NBA® facility standards with minimal disruption to stakeholders and fans alike. Throughout all the renovations and additions, all aspects of electrical, mechanical, plumbing, fire protection, communications, and structural engineering tie-ins and upgrades were required for a seamless transition of service and future expandability.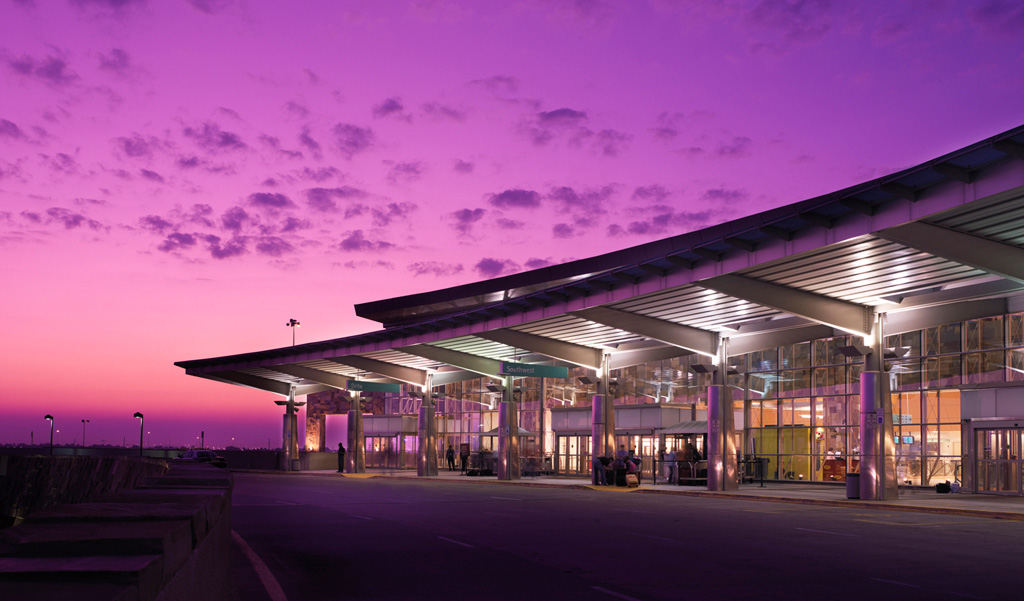 Will Rogers World Airport
4 To meet the projected increase in airport traffic demanded by an expanding city, Oklahoma City's Will Rogers World Airport tapped Benham to provide architecture and engineering planning, design and construction administration services to remodel and expand the existing terminal, arrival/departure ramps and drop off/pick up areas. The project was conducted in four phase increments that enabled the airport to maintain continuous operation, minimizing disruptions to the public and tenants.
290,000
square feet of renovations
200,000
square feet of new construction
2012
year completed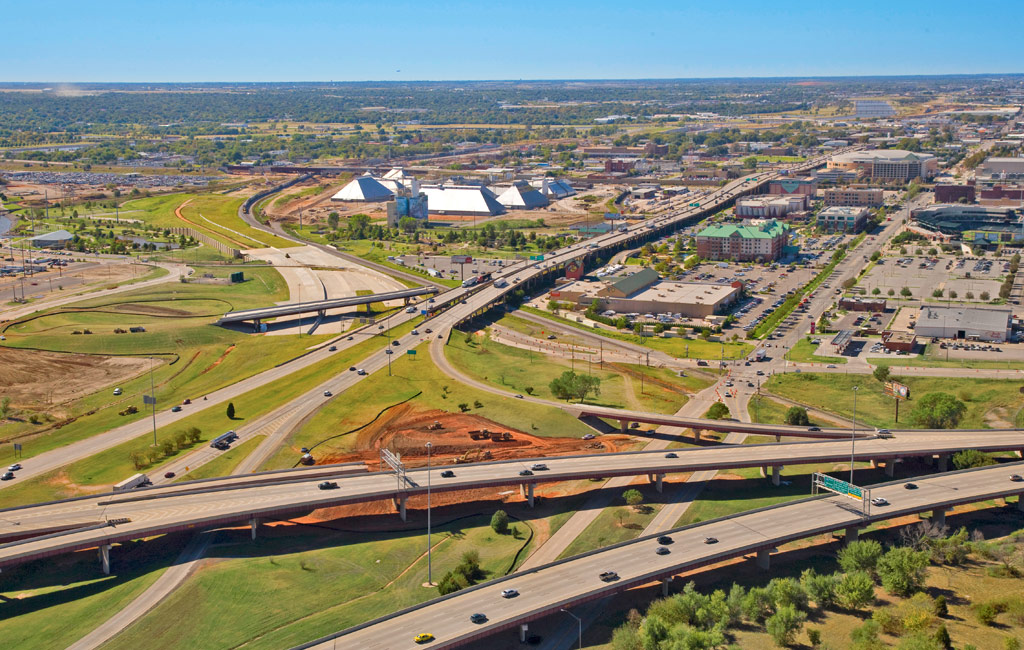 I-40 Relocation
5Before Oklahoma City's I-40 could be called "The Highway that Changed a City," it needed to be strategically relocated five blocks to remove the barrier between the city's existing downtown and its visionary future. No small feat, even for our award-winning design team. Upon completion, ACEC National said the project "unknowingly spurred the renaissance of Oklahoma City."

If we would have to select a consultant again, we would not hesitate to select Benham.